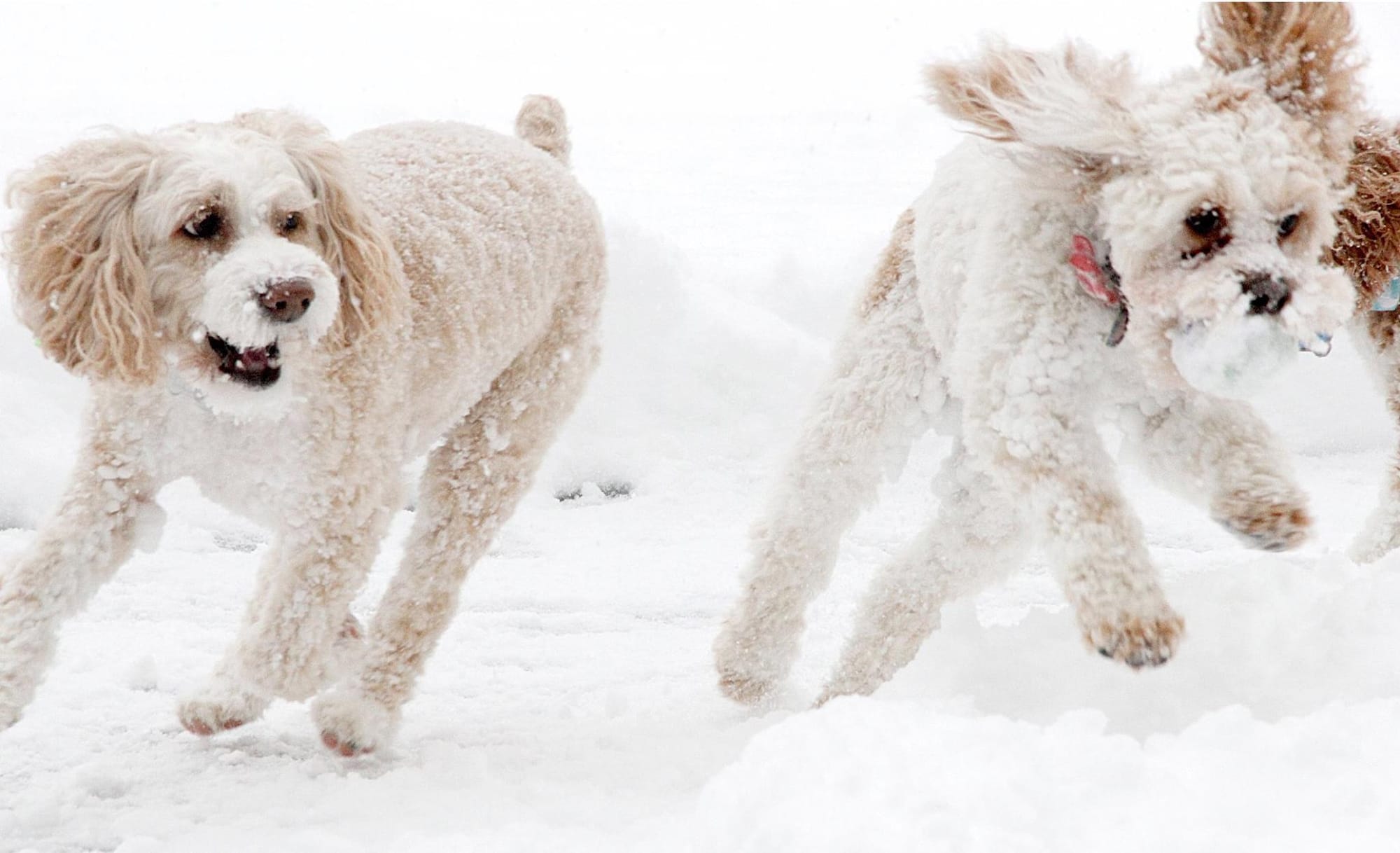 Wait List Information
A deposit is not refundable for any reason.
Please make sure that you have your questions answered, you are ready to bring a Cockapoo puppy into your home/family and you are sure about working with us prior to making your deposit as it is non-refundable for any reason. Like I said earlier, a "deposit" to be placed on the Wait List is the first payment on a puppy. It means that we are reserving a place on the Wait List for you, we are committing our time and energy in providing you information, answering questions, working with you throughout the entire process so you take home the perfect puppy. It is both your commitment to us and our commitment to you. Your name being on the Wait List also changes the timing that we tell potential families. Because of this, we do not return deposits if you change your mind about a puppy.
A deposit is securing your spot on the Wait List.
Making a deposit means you have had your questions answered and you are confident we are the Breeder to provide your family with a quality pet/companion. Please understand, no matter how much we may chat on the phone, no matter how many emails we send back and forth——-if you haven't made a deposit, you are not on our wait list yet. We will answer questions for as long as you need, but your spot is not reserved on the wait list until your deposit is received. Once you have made your deposit, you will receive an email indicating your number on the wait list and you are now a part of the Acura Cockapoo Puppies, LLC family! Welcome!! Those on the wait list will be the first to hear news of new moms being bred, due dates, possible colors, when puppies arrive, what is in the litter (gender & color) and of course, best of all! New puppy pictures!
A deposit with us is the first payment on your Cockapoo puppy.
When you make a deposit, you have already made your first payment on your new little one! Although they may not even be born yet, this deposit is our understanding that you are serious about giving a home to one of our Cockapoo puppies and our promise that we will have a puppy for you! After your $400 deposit, the remaining balance on your puppy is $1450. Cockapoo Puppies are $1850. Check the Purchasing Information page for Puppy pricing and other pertinent information!
A deposit indicates you have read and agree to the Health Warranty.
When you make your deposit you are agreeing to the Terms and Conditions in our Health Warranty. This means you agree to take your Cockapoo Puppy to a licensed veterinarian within 72 total hours of pick up for a health and fecal exam plus other obligations outlined in the Health Warranty. We do not give hard copies of our Health Warranty.
How to make your deposit?
— Email for information on how to place a nonrefundable deposit.
After your $400 deposit, the remaining balance on your puppy is $1450. Cockapoo Puppies are $1850. Check the Purchasing Information page for Puppy pricing and other pertinent information! Just a note....many Breeders in SC add an additional 8% SC Sales Tax on top of the price of the Cockapoo Puppy. We do not. Our prices include this 8% SC Sales Tax and all applicable taxes and fees.
Now you may be asking out Cockapoo Puppies are selected!
Puppies are selected by pictures only (read Visiting on the Purchase Information Page).
When puppies are about 10 - 14 days old individual pictures are posted on a weblink and the link is provided to all families on the Wait List.
When Selection starts with each litter of puppies we start with the first family on the Wait List and offer them their choice of Cockapoo Puppies and move down the Wait List.
Each family has 24 hours to select a puppy from the litter(s) offered.
Listed below are the Wait List Families (Updated 8/1420):
Brooks - Gender No Preference - Lighter Color
Tombesi - Gender and Color - No Preference
Costello - Male - Apricot, Red, Buff
Brown, J. - Male - Buff
Gannon - Female - Color No Preference
Block - Female, Color No Preferencr
Kellum - Gender and Color - No Preference
Meinjueiro - Female - Lighter Color
Rockman - Female - No Preference

Stein - Color/Gender Undecided

Newberry
Kasmirski
NOT ACCEPTING WAIT LIST DEPOSITS AT THIS TIME.
CONTACT LIST
I do host a Contact List. If you do not want to place a deposit to be on the Wait List CONTACT US. Your name & email address will be placed on the Contact List and you will be notified 1) when Cockapoo Puppies are available on the website 2) litter announcements, 3) special offers and 4) other pertinent information. Your mailbox is not flooded with email from me.